HOW TO ORDER AT / COMMENT COMMANDER CHEZ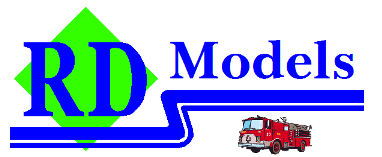 HOW TO ORDER AT RD MODELS:
1-Print the Order Form from our web site.
2-Take note of the items number and quantity you want (and your complete address)
3-You can send your order by e-mail at :rdmodels2010@gmail.com
and pay through PayPal.
4-You can also send your order by mail and your International Money Order to:
RD MODELS
Samuel Ferland
7 ST-ANDRE STREET.
WINDSOR, QUEBEC
CANADA J1S 2H8
5-All orders are shipped through CANADA POSTE SERVICE.
6-Shipping charges are $15.00CDN/US and $20.00US for over seas (minimum).
7-Please allowed 2 to 4 weeks for delivery.

COMMENT COMMANDER CHEZ MODELES RD:
1-Imprimer le Bon de Commande sur notre site Internet.
2-Prendre note des numeros d'item ainsi que la quantité voulus
(et votre adresse complete).
3-Vous pouvez envoyer votre commande par courriel a: rdmodels2010@gmail.com
et payer avec PayPal
4-Vous pouvez aussi envoyer votre commande par la poste ainsi que
votre Mandat de Poste International a:
MODELES RD
SAMUEL FERLAND
7 Rue ST-ANDRÉ
WINDSOR, QUEBEC
CANADA J1S 2H8
5-Tout les commandes sont expediees par POSTES CANADA.
6-Les frais de poste sont de $15.00CDN/US et $20.00US(minimum)
pour les envois outre-mers.
7-Veuillez allouer 2 a 4 semaines pour la livraison

CONTACT US: / CONTACTEZ-NOUS A:
By E-mail at:/ Par E-mail a: rdmodels2010@gmail.com
By phone at: / Par Téléphone au: 1-819-578-5969
Updated June 5th 2015.
Mise a jour 5 Juin 2015.

INFORMATIONS